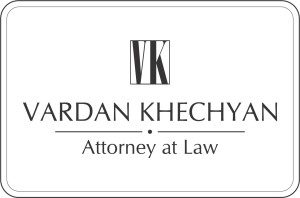 Apostil and Consul Certification in Republic of Armenia
If you decided to move to foreign countries or to replace a constant place of residence, that to you it will be necessary to legalize or to place the stamp of apostil on necessary for you documents. Apostil and consul legalization in the Republic of Armenia are regulated by the laws of the Republic of Armenia "about the notarial office" and by The Hague Convention of 1961 "Abolishing the Requirement of Legalization for Foreign Public Documents", and also the series of international agreements of those signed   between Armenia and foreign governments.
Apostil is the stamp on the document or separately hemmed to the document sheet with the stamp, which confirms the authenticity of the signature of the person, who certified document. The consular certification represents from   itself complex multistage procedure directed toward that ,  in order to   to confirm that the outgoing document, directed abroad, corresponds to the laws of the country, whose public organs gave out or composed this document (  in this case to the laws of Armenia). The consular certification – this procedure is analogous to apostil.  The difference between them consists in the fact that it adapts with the document turnover with the countries that not being been participants in the Viennese convention 1961 of year and according to its structure it is more complex procedure.
Apostil is placed by the Ministry of Justice of the RА and with organs ZAGS (Civil Registry Office) on the following documents:
–        On the documents by the given out organs ZAGS (Civil Registry Office) is (death certificate, about the generation, about the conclusion of marriage, about the conclusion of marriage and etc.);
–        On the originals of the documents, of the RА given out by vessels;
–        On   the documents of the given out by the service of the guarantee of forced performance of judicial reports.
Also according to the law of the RA " about the notarial office" , apostil  could  be subject  on the assured and affirmed by  the notary documents ( the transfers ,  of evidence and etc. ).  Apostil also could be placed to the documents of the given out by the other public organs of the RA.