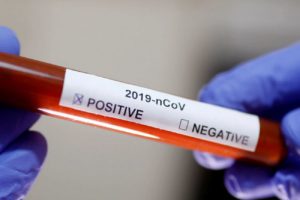 Statement by the Prime Minister's Office on new regulations coming into force on October 1
The United Armenian Information Center published a statement regarding new regulations coming into force on October 1 to ensure the sanitary and epidemiological safety of the population․
-An unvaccinated worker must present a certificate confirming a negative PCR test result to the employer within 14 days from October 1 to October 14.
-In case of a vaccination certificate or a certificate confirming a negative PCR test result within 14 days, as well as violations of the requirements for the maintenance of appropriate registers, administrative penalties will be applied by the inspection authorities from October 14.
-Pregnant women are exempt from the requirement to present a certificate confirming PCR or vaccination.
-Employees with a temporary contraindication to vaccination are required to undergo a PCR test. Persons with an absolute contraindication to vaccination are exempt from the obligation to present a PCR test or vaccination certificate if they present the appropriate medical document.
Previously established anti-epidemic regulations remain in force, and reinforced controls continue.