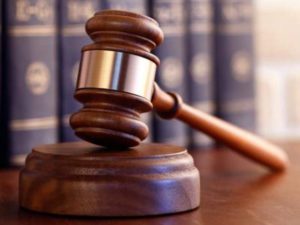 Civil and administrative chambers with separate specialization will be created
A package of laws, which envisages amendments and additions to the Constitutional Law "On the Judicial Code of the Republic of Armenia", was approved at the June 17 government session. By abolishing the civil and administrative chambers of the Court of Cassation it is envisaged to create two independent chambers with separate specializations of civil and administrative chambers. Flexible mechanisms for replenishing the lists of candidates and candidates to be promoted will also be introduced, without limiting the time and the number to be replenished:
The package of laws adopted will regulate issues related to the formation and normal operation of the civil and administrative chambers of the Court of Cassation.
According to the government's rationale, the adoption of the drafts is expected to ensure the review of administrative cases at the Court of Cassation through a specialized administrative chamber, as well as to provide the Supreme Judicial Council with more flexible mechanisms to ensure the completion of the lists of candidates for judges and candidates to be promoted:
With the adoption of the laws, additional funds of about AMD 34.9 million will be allocated annually from the state budget.
hetq.am