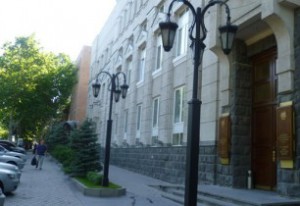 Central Bank of Armenia downs key refinancing rate to 10.25 %
The board of the Central Bank of Armenia decided today at its meeting to down the key refinancing rate 0.25 percentage points to 10.25 %, the press office of the regulator reports. The board said that a 2.2 % deflation was recorded in Armenia in July 2015 against a 0.9 % deflation in July 2014, and twelve-month inflation subsided to 4.2 %.
The previous change in the key refinancing rate took place on February 10, 2015, when Central Bank raised it from 9.5 % to 10.5 %.
11.08.2015