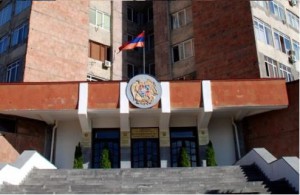 Civil Procedure Code Presented for Public Discussion
On January 11, 2016, the Ministry of Justice of the RA presented draft law "On amendments and additions to the Civil Procedure Code of the RA" for public discussion.
The law provides a new legal regulation concerning inadmissibility of abuse of procedural rights, resolution of disputes between the courts on the jurisdiction of courts, replacement of improper party in civil proceedings, drawing of a third party to a case, security for a claim and other questions.
Besides, the draft provides a new regulation for several types of proceedings, including the proceedings on family issues, which will be conducted in accordance with the provisions on special action proceedings. The draft also establishes the peculiarities of examination of cases on recognition of the decisions of the financial system mediator, issuance of a writ of execution and so on.
15.01.2016