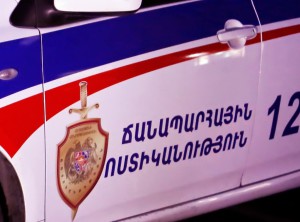 Amendment of the Road Traffic Rules and Types of Punishment
On January 11, 2016, the Law of the RA "On the amendment to the Code on administrative offenses of the RA" and the legislative package of laws under entered into force. Due to that, the Minister of Justice of Armenia Arpine Hovhannisyan mentioned a new regulation in her statement. She marked that the new regulation allows issuing a warning as a measure of administrative punishment instead of a fine with regard to the most spread types of offenсes.
From now on, the stop of a vehicle for picking up or dropping off a passenger, which doesn't exceed 1 minute, is not to be considered as a violation of the stopping and parking rules.
When driving a vehicle with absence of driver's license and other documents or when driving a car with tinted glass the driver shall not be subject to responsibility if he provides the driver's license and other documents to competent bodies (officials) within 24 hours of the violation or if he remedies the signs of violation within 24 hours.     
11.01.2016